FURY Factory 2011 Presents: 11th Hour Ensemble and Christine Marie
The Jewish Theatre
San Francisco, CA
Buy Tickets
Here is a video excerpt of the show from last year's REDCAT Festival in LA (extra credit if you can find me in there).
FURY FACTORY PRESENTS A WORK-IN-PROGRESS DOUBLE-FEATURE!
(all works-in-progress feature a talk-back after the show)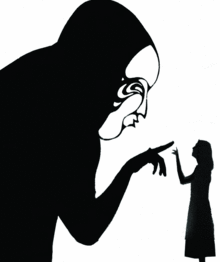 CHRISTINE MARIE & ENSEMBLE: GROUND TO CLOUD
Seamlessly integrating projected shadows, live actors and an innovative sound score, Christine Marie and her  collaborators draw on the history of electric light to manifest a flickering world of natural phenomena and human intervention. Large-scale imagery from simple hand-held lights and props takes on mythological proportions as scientific discovery, religious folklore and magical trickery blend into an incandescent work of expressionist theater. Audience members will be given 3D viewers for one scene in which live action and 3D blend to create a beautiful and unique visual experience.